Only Allowed 50 Groups in Linkedin??? What Gives, Linkedin? This is a NETWORKING site.
Are your frustrated with the fact that you can only join a maximum of 50 groups on Linkedin? Like most everyone else, unless you have the "pro" version of Linkedin, you are stuck with this lower limit for your groups. Don't despair, as most of the groups that you are a part of can change from time to time with your changing interests. 
The trouble with hitting the 50 Group maximum is not so much in the fact that you are part of 50 Groups, but rather the way to change and remove yourself from Groups is one of those hidden features that you have to search around for, until now.
Here is the Six-step quick and easy way to reduce the number of Groups that you are in.
Step 1: Select "Groups" from your main menu bar.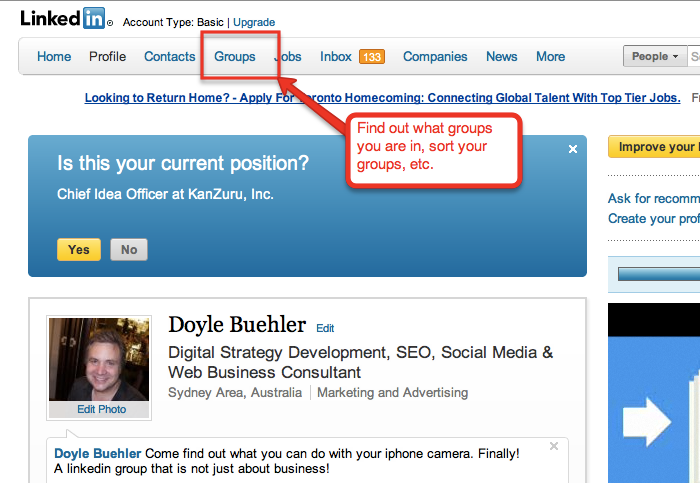 Step 2: Select "Your Groups" from the Linkedin Groups drop down menu.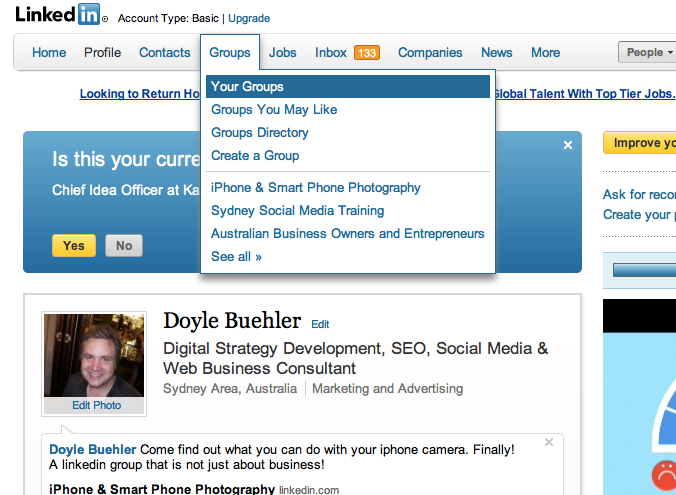 Step 3: Select the "Reorder" menu. This will bring you to the main groups page.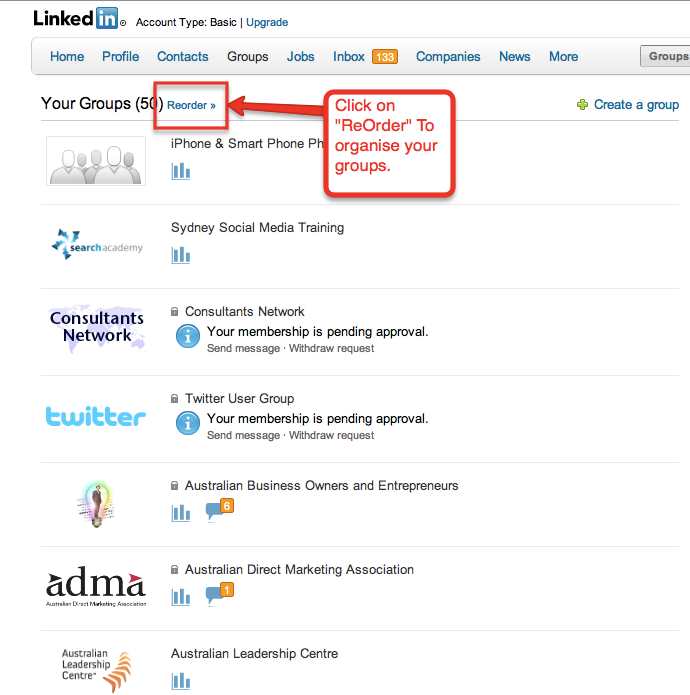 Step 4: Get more detail on each Linkedin Group. On the left side of your screen you will be able to see the different order preferences that you have. You can adjust what order each of your Groups is in. This also can be set to display a certain number of Groups on your own profile page. The "Member Settings" is what you want to select, where you can then actually get the detailed settings of each Linkedin Group that you are in.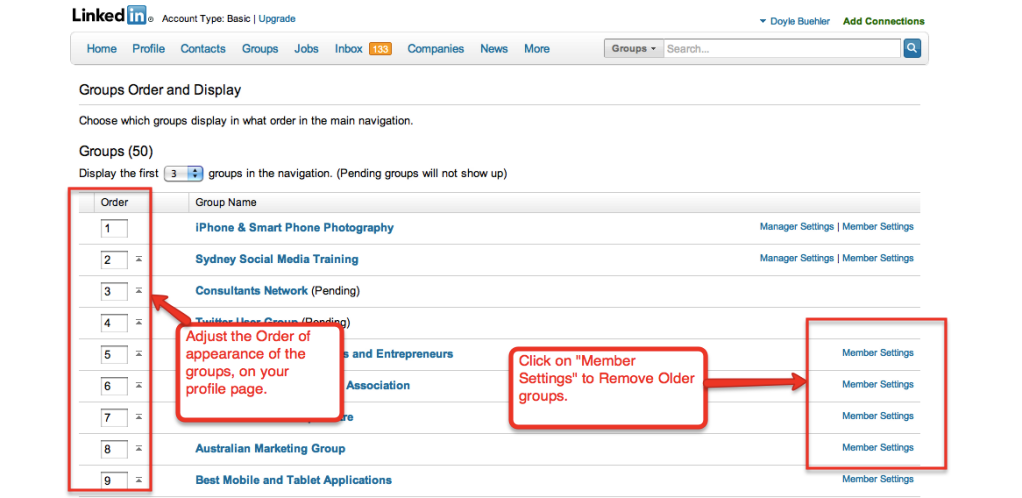 Step 5: Similar to Step 4 - the left side of the new menu is the detailed settings of this specific group. Note all of the different settings you can change to adjust what you hear from the group, when, etc. On the bottom left is the button that you can now press to remove yourself from the Group. Click on it!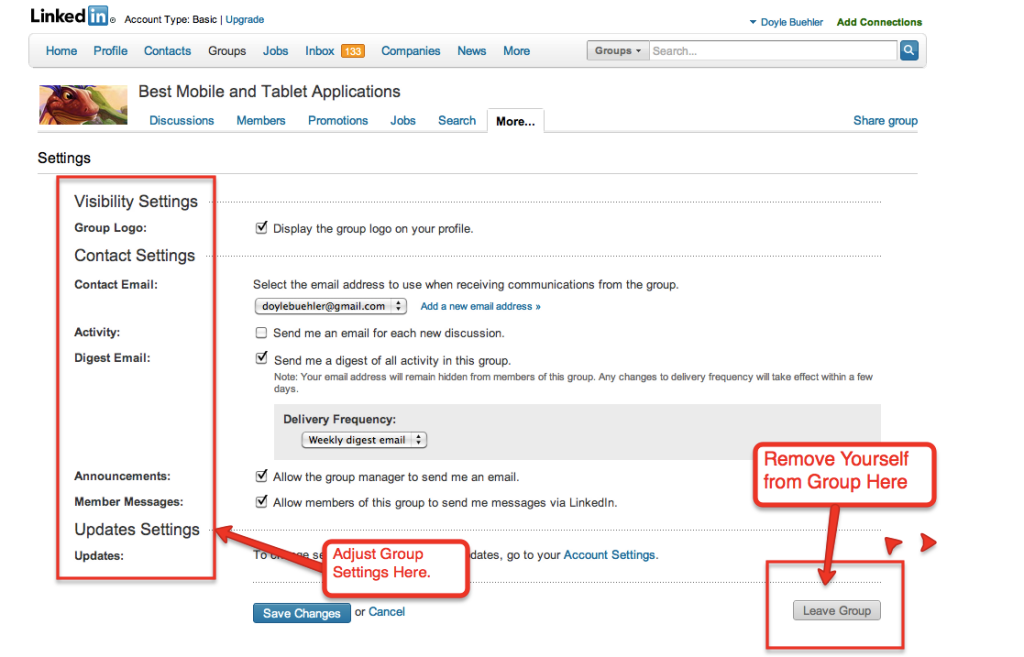 Step 6: Final Linkedin Group Removal confirmation. This is the confirmation page that you will then get once you have been removed from the Group. Now, sign up to some other great Linkedin Groups!

Learn more about Linkedin. Find me on Linkedin.
Linkedin Master Training Course - Learn the secrets of Linkedin now